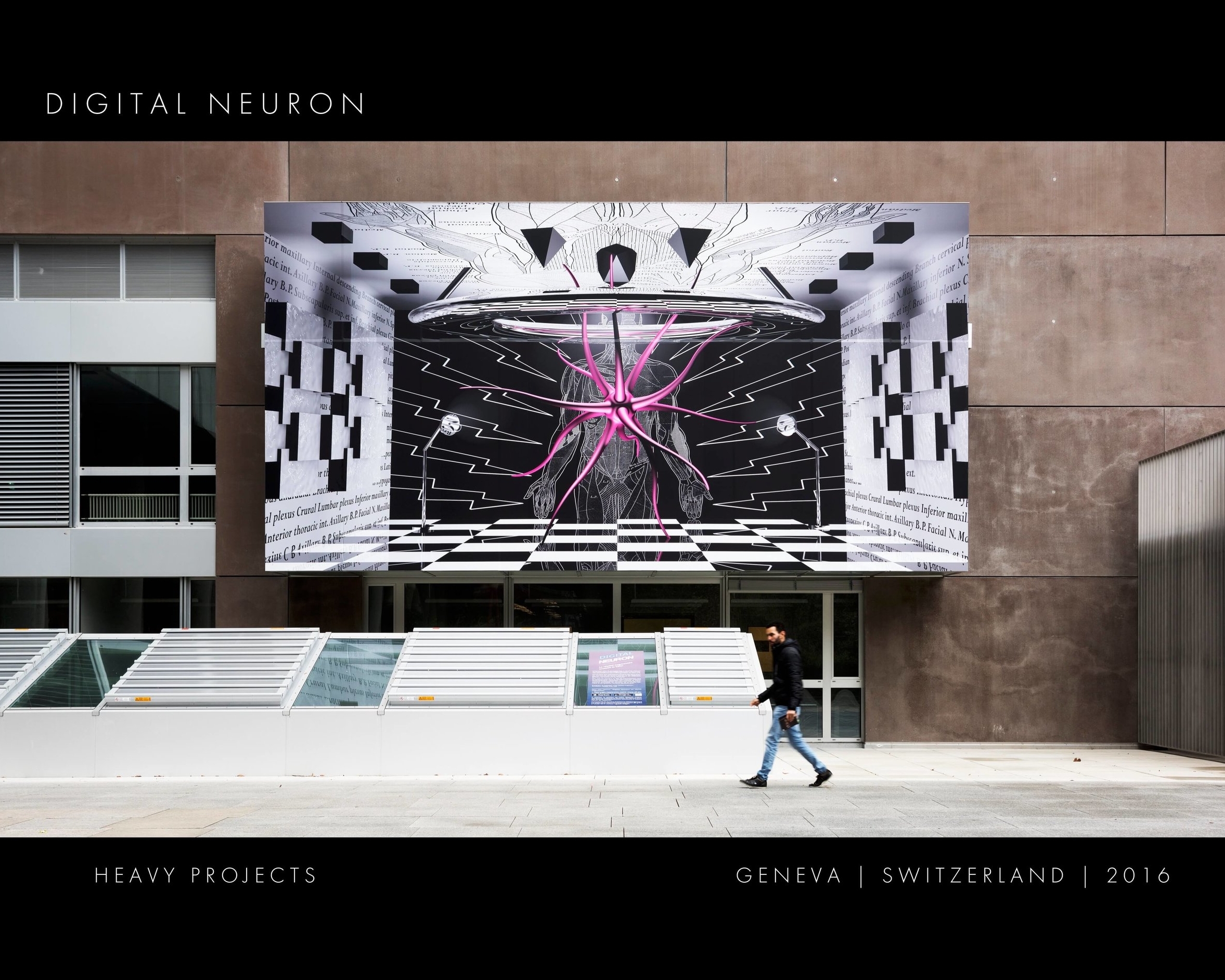 "Digital Neuron" Poster
This is a beautiful rendition of our Digital Neuron mural, installed at the University of Geneva's new medical school building in Switzerland. This poster is on 100lb paper with a 3mm matte finish, giving it a nice lustre that won't interfere with the AR experience.
When activated with our free Heavy AR app, the poster comes alive, depicting a 3 dimensional labroom, centered on a pulsating digital neuron. The lab is divided into 2 hemispheres, reflecting different eras of science of the brain. Hidden clickable elements reveal a wikipedia entry on the neuron, or the first manuscript study of brain cells where the neuron was first described. Other hidden elements are clickable too - find them if you can while baby neurons fire out of the room at you.
Can't make it to Geneva to see the full sized mural? Put this on your wall and bring a piece of Geneva to your home or office.
Poster Size: 20" W x 16" H